Becoming Helen Keller
Dramatized documentary
2010
StraightAhead Pictures/PBS American Masters series
Produced and Directed by Laurie Block and John Crowley
With: Cherry Jones, Lois Smith, Jayne Atkinson, T. Ryder Smith, et al.
Synopsis: "This broadcast will explore the life and legacy of one of the world's first international media celebrities. While many people believe they know the story of the deaf and blind child, the full story of her remarkable life has yet to be told. A college graduate, vaudeville and silver screen performer, author and activist, Helen Keller used her fame and influence to draw attention to the needs of the disabled and disenfranchised around the world. Keller's long life provides a window through which we can examine how social change for people with disabilities developed over the course of the 20th century." from the Straight Ahead Pictures website

Note: At one point listed on the American Masters website, I don't believe this project was ever broadcast. The project had an interesting style and look, mixing live action and projections.  Production designer Peter Nigrini speaks of it here. I was happy to meet and talk on set with the wonderful Lois Smith.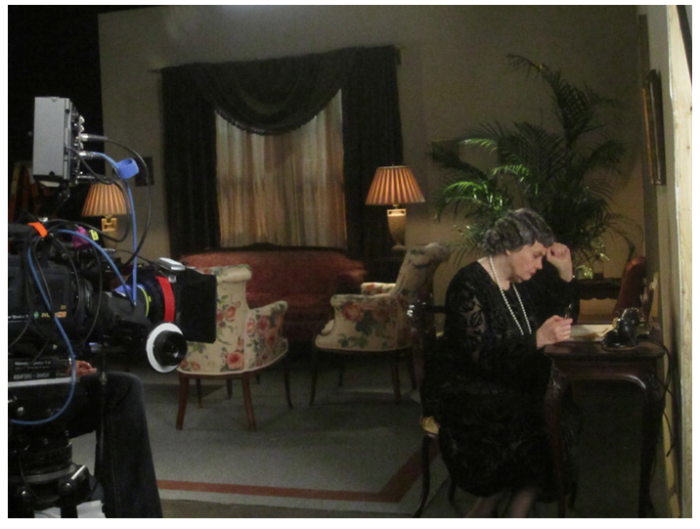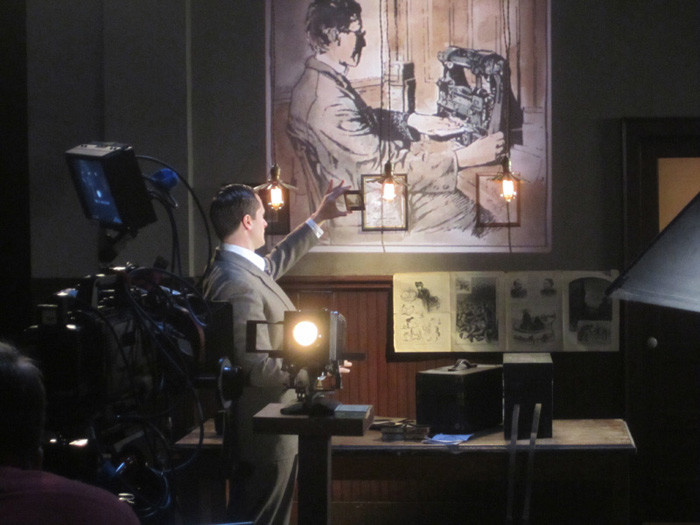 Pictured, from top: Lois Smith on set: an actor during the shoot; me in costume and beard; vintage typewriter.
*
The Punk Dump
Short film
2005
Written and Directed by Bruce Kronenberg
With Neil Magnuson, T. Ryder Smith, et al.
Synopsis: The founders of Punk magazine are visited in their "dump" by the electronic specter of Lou Reed, who would appear on the cover of their first issue.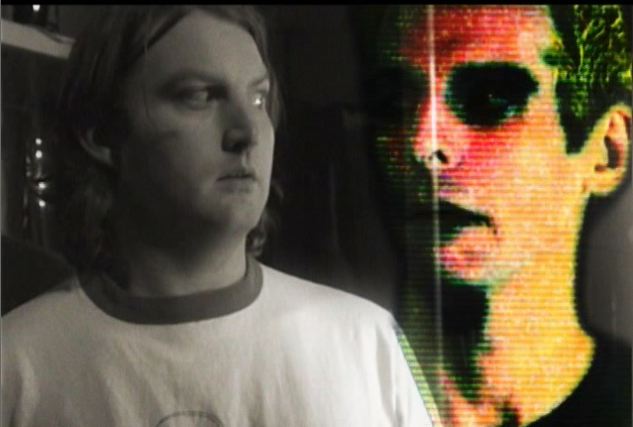 Above, from the film:
Neill Magnuson as John Holcomb and T. Ryder Smith as Lou Reed.
Below, Lou Reed in the 70's; Punk magazine #1.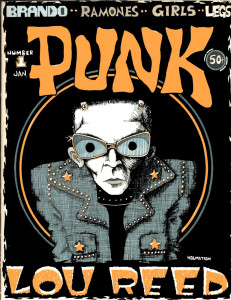 *
Chain of Chance (aka Blindside)
Short film
1989
Written and Directed by John Dashbeck
With: Scott Shepherd, Gareth Saxe, T. Ryder Smith, et al.
Synopsis: A betrayed husband tries to shoot his wife and her lover but a ricochet bullet kills a young girl living in the next apartment.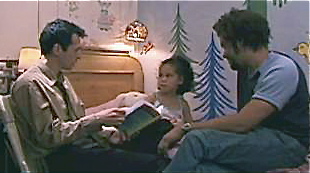 Note: I saw a screening of this film back when it was completed, but can find no trace of it since.
*
Nocturne
Feature film
1990
Written and Directed by Mark T. Harris
With Gabriel Amor, T. Ryder Smith, Mark Woodcock, Lisa Allyn Worth
Director of Photography: Ed Talavera
Synopsis: A young classical musician lives a closeted gay life in NYC, until he begins an affair with a young drifter who helps him accept his sexuality. The relationship is then overtaken by an obsessive jealousy.
Note: I never saw the completed film but know that it was shown at several film festivals circa 1990. I haven't been able to find any further trace of it. I remember we enjoyed making it, and that the director was happy with it.